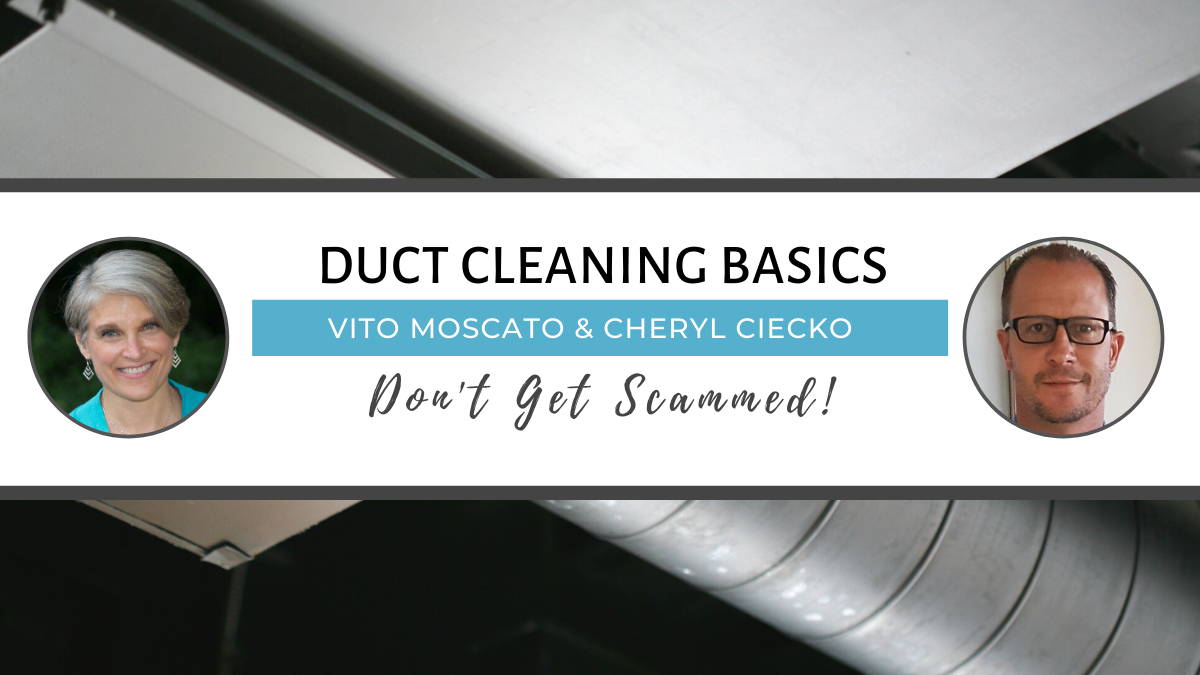 We all have to do it to keep our buildings clean and

scams are a common thing.
Keeping out ducts clean for safe indoor air quality.
My guest expert for this presentation is Vito Moscato.
A ventilation industry leader, Vito has been a member of NADCA
since 2002 and serves on the certification committee.
(He got it done the right way when I was scammed!)
Together we will discuss the truth about proper duct cleaning,
common scams, and how you can protect your home
AND money, by hiring a reliable company.